Five old friends. Two new partners. One big problem…
In Erin's beachfront home in Ireland, I blink at my former best friends and laugh. Is it awkward we haven't seen each other in ten years and nobody really knows why? Yes. So I pull out the champagne with a flourish and start blasting our old playlist. It's a reunion weekend, after all…
But it's not long before my determination to have fun starts to fizzle. Perhaps inviting new partners was a mistake. I'm already exhausted by Becky's new girlfriend, and Beth's husband is trying too hard with the compliments. No, I'm not trying out a "cool silver highlights" look. It's a grey hair.
Still, at least the others have partners. The most exciting romantic development I can report is a quick flirt with a handsome stranger on the plane over.
Even flighty, non-committal Tara is bringing someone. But if that wasn't surprising enough, I could never have anticipated Tara's 'someone' would be the man from my flight.
If things weren't already awkward, they certainly are now…
The weekend was meant to finally bring us all back together. But will this reunion only push us further apart?
A hilarious and uplifting page-turner about the power (and pitfalls) of friendship and romance. Fans of rom-coms by Sophie Kinsella, Marian Keyes and Mhairi McFarlane will devour this laugh-out-loud tale.
Buy link:
https://geni.us/B0C6DX8FM8social
My Review
The Weekend Trip by Joanna Bolouri is a delightful read, offering an enticing blend of humor, warmth, and character-driven storytelling that pulls you in from the very first page. This witty tale, set against the beautiful backdrop of Ireland, brims with relatable characters and numerous twists that make it impossible to put down.
The story revolves around a reunion weekend of five old friends, each coming with their own baggage, both emotional and literal. These friends, who haven't seen each other in a decade, decide to rekindle their camaraderie with new partners in tow. Amidst this chaos, Alex's unexpected encounter with a stranger from her flight escalates the plot further. The book explores the power and pitfalls of friendship and romance in a way that feels both realistic and emotionally engaging.
Bolouri's writing style is breezy, with a knack for sharp, relatable dialogue and hilarious descriptions. She captures the intricacies of old friendships and the awkwardness of new romances in a manner that is both endearing and heart-warming. The characters are excellently drawn out; they feel like people you could know in real life. Each of their struggles and triumphs resonates strongly, making you root for them, laugh with them, and at times, want to shake some sense into them.
Bolouri expertly navigates the tangled web of emotions that come with rekindling old friendships and starting new relationships. The moments of tension are expertly balanced with humour and heart, making the story as entertaining as it is poignant.
It's not just the characters and their relationships that shine in this book; Bolouri's beautiful descriptions of the Irish setting play a pivotal role too. The beachfront home serves as the perfect backdrop for the unfolding drama, adding an extra layer of charm to this engaging tale.
The Weekend Trip is a perfect recommendation for fans of women's fiction and authors like Sophie Kinsella, Marian Keyes, and Mhairi McFarlane. Bolouri's blend of comedy, romance, and drama provides a refreshing take on the genre.
In conclusion, The Weekend Trip is a delightful book that will keep you hooked until the end. With its engaging narrative, relatable characters, and a perfect mix of humour and heartfelt moments, this book deserves a spot on every women's fiction lover's reading list. Bolouri has crafted a wonderful novel that will make you laugh, sigh, and ultimately, leave you longing for more.
Here's that buy link one more time! https://geni.us/B0C6DX8FM8social
About the Author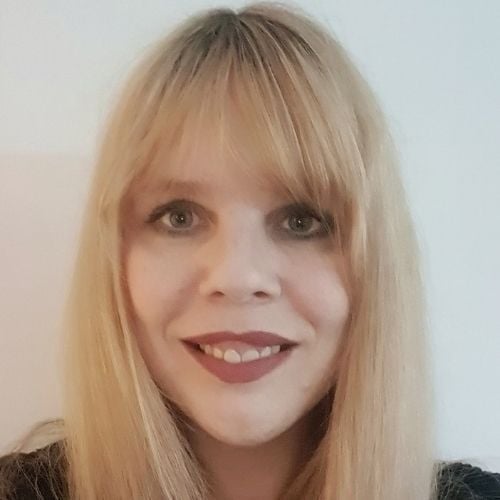 Joanna Bolouri worked in sales before she began writing professionally at the age of thirty. Winning a BBC comedy script competition allowed her to work and write with stand-up comedians, comedy scriptwriters and actors from across the UK. She's had articles and reviews published in The Scotsman, The Skinny, The Scottish Sun, Huffington Post and HecklerSpray.
She lives in Glasgow with her daughter. Find her on Twitter and Facebook!
Twitter: @scribbles78
Facebook: https://www.facebook.com/jbolouri/