First of all, a huge thank you to Bookouture for the advance reading copy of The Child Who Lived. 
About the Book
Austria, 1942: In Mauthausen concentration camp, two prisoners dare to fall in love. When a baby is born – a miracle baby born behind the gates of hell – they vow to escape. Inspired by true events, this powerful World War Two novel tells the incredible and inspirational tale of two ordinary people who risk everything to achieve the impossible. 
As Lore is pushed through the towering gates of Mauthausen concentration camp, she holds little hope of ever leaving, knowing that usually death is the only way out.
But soon, when Lore meets fellow prisoner Wolf, she commits the ultimate act of resistance against the brutal SS by falling desperately in love, finding solace and hope in this hell on earth. And when Lore falls pregnant, they know they have to fight to not only survive, but escape. 
Together they must achieve the impossible: bringing new life into a death camp, and risking their own to ensure their child who wasn't meant to survive, will become the child who lived… 
Fans of The Tattooist of Auschwitz and The Choice will be incredibly gripped by this tearjerking page-turner. Based on true events, this unforgettable World War Two novel shows that even in darkness, love can sometimes find a way.
My Review
Ellie Midwood's The Child Who Lived is a riveting narrative that delivers an emotional exploration of hope, resilience, and the power of love amid the horrors of the Holocaust. Drawing inspiration from true events, the book eloquently navigates the tension between the unbearable darkness of Mauthausen concentration camp and the flicker of hope embodied by two individuals who refuse to be crushed by their circumstances.
Protagonists, Lore and Wolf, are ordinary people driven to extraordinary lengths by their desperate circumstances. Lore is not just a condemned woman, but a beacon of quiet resistance, using her position to help others, regardless of the costs. Wolf, meanwhile, embodies the indomitable spirit of hope and justice. Together, their forbidden love story is both poignant and moving, presenting a stark contrast to the cruelty surrounding them.
The Child Who Lived masterfully balances its delicate subject matter, allowing the reader to feel the weight of the historical atrocities without drowning in despair. The love story at its heart is beautifully told and acts as a metaphor for resistance and hope, creating a life, quite literally, amidst death.
In essence, The Child Who Lived is an ode to the strength of the human spirit, its capacity for love, and its stubborn resilience. The plot, with its poignant highs and lows, is not just about survival, but the audacity of hope in the most dire of situations.
The true beauty of this novel lies in its ultimate message: that even in the midst of unprecedented inhumanity, there exists the potential for deep human connection, for acts of profound bravery, and for the promise of new life and freedom.
While The Child Who Lived is undoubtedly heart-wrenching, it's also deeply inspirational. It is a testament to our collective ability to cling to humanity when surrounded by inhumanity. Readers will find themselves gripped by Lore and Wolf's tale from beginning to end, cheering for their small victories, and left contemplating the depth of human resilience long after they close the book.
About Ellie Midwood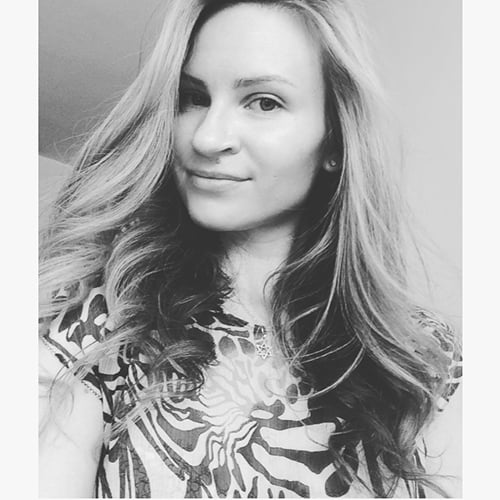 Ellie Midwood is a USA Today bestselling and award-winning historical fiction author, whose works have been translated into 14 languages. She owes her interest in the history of the Second World War to her grandfather, Junior Sergeant in the 2nd Guards Tank Army of the First Belorussian Front, who began telling her about his experiences on the frontline when she was a young girl. 
Growing up, her interest in history only deepened and transformed from reading about the war to writing about it. After obtaining her BA in Linguistics, Ellie decided to make writing her full-time career and began working on her first full-length historical novel, "The Girl from Berlin." Ellie is continuously enriching her library with new research material and feeds her passion for WWII and Holocaust history by collecting rare memorabilia and documents.
In her free time, Ellie is a health-obsessed yoga enthusiast, neat freak, adventurer, Nazi Germany history expert, polyglot, philosopher, a proud Jew, and a doggie mama. Ellie lives in New York with her fiancé and their two dogs.
Readers' Favorite - winner in the Historical fiction category (2016) - "The Girl from Berlin: Standartenführer's Wife" (first place)
Readers' Favorite - winner in the Historical fiction category (2016) - "The Austrian" (honorable mention)
New Apple - 2016 Award for Excellence in Independent Publishing - "The Austrian" (official selection)
Readers' Favorite - winner in the Historical fiction category (2017) - "Emilia"
Readers' Favorite - winner in the Historical fiction category (2018) - "A Motherland's Daughter, A Fatherland's Son"
Find Ellie Midwood on social media:
Facebook: https://m.facebook.com/EllieMidwood?_rdr
Instagram: @elliemidwood
Website: http://elliemidwood.com/
Author newsletter sign up: https://www.bookouture.com/ellie-midwood
Here's where you can grab yourself a copy of The Child Who Lived: https://geni.us/B0C5DPXL9Qsocial