ABOUT THE BOOK
As she inhales the salty sea air, Charlotte glimpses the island on the horizon. Seeing it after all these years still sends a shiver down her spine. Should she be returning to this place?
When teacher Charlotte Kingston is sent to close a school on an isolated Scilly Isle, it is her first time on the island since summer holidays spent there with her grandparents. But with a newly broken heart, she's desperate to travel as far from her life on the mainland as possible.
Not long after she arrives, two visiting children find themselves in need of a place to stay when their grandmother falls ill. When Charlotte agrees to take care of the boys, she suddenly has a reason to keep the school open a little longer. With a renewed sense of purpose, Charlotte begins to connect with the local islanders who tell her more about her family.
Intrigued, Charlotte decides to decode her grandmother's old letters from the Second World War. They reveal a story of a forbidden love that defied the darkness of war, and of a beautiful, brave young man who would risk everything for his country, even if meant losing the woman he loved…
Just as Charlotte realises the secret will change her life forever, the children's handsome, enigmatic stepfather, Ash, arrives to take care of them. But Charlotte doesn't trust him – he left the boys once before, why wouldn't he do it again? But as the tension grows between them, Charlotte feels an attraction developing, too. And although she can't stop thinking about Ash, and his soft, full lips, she's afraid to open her heart again.
But rereading her grandmother's story, Charlotte realises there is courage and redemption among the pages. Is this a sign that everyone deserves a second chance, maybe even Ash? And, if she is brave enough to let him in, will she be able to put her fractured heart back together once and for all?


MY REVIEW
If you're looking for a book that will take you away on an emotional journey, Memories of the Cottage by the Sea by Rebecca Alexander will do just that. This heartwarming novel follows Charlotte Kingston, who travels to a remote island off the coast of England in an attempt to escape her broken heart. But when two visiting children need her assistance, Charlotte finds herself caught up in a story of forbidden love and courage during WWII.
Alexander doesn't shy away from emotions, but chooses to embrace them instead – allowing readers to feel every joy, sorrow, and fear that Charlotte experiences as she unravels her present and past. Readers are also drawn to the characters – Charlotte, especially, who begins as a broken woman but finds strength and courage in the islanders and their stories. You can't help but root for her as she discovers what it means to forgive, trust again, and find love.
Memories of the Cottage by the Sea is an unforgettable story. It will tug at your heartstrings and make you laugh, cry, and cheer out loud. If you're looking for a romantic escape with plenty of adventure and emotion, this is the perfect book for you. I highly recommend it!  5/5
Grab your copy of Memories of the Cottage by the Sea on Amazon or add it to your TBR list on Goodreads today!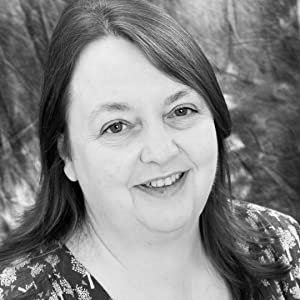 ABOUT THE AUTHOR
Rebecca Alexander writes all sorts of genres and reads just as many! She was first published in 2012 and ten years on, has written and published five books and has a new three-book deal with Bookouture. She writes a book or two a year and also teaches creative writing.